HDFC Securities Review : Brokerage, Currency Trading, Securities Trading
HDFC Securities is the subsidiary of the renowned HDFC bank. It was launched in April 2000 as a bank-based full-service stockbroker.
HDFC securities due to its banking services from the parent brand offer a 3-in-1 account that includes your banking, demat and trading services.
This feature is only available with stockbroking companies that have the leverage of banking services parent company.
The advantage of having a 3-in-1 account is that you get a seamless trading experience since your bank account is directly integrated into your trading account which helps in instant money transfer.
It is India's largest stockbroker with over 6, 38, 000 clients. Mr.Dhiraj Relli, managing Director & CEO, HDFC Securities Limited.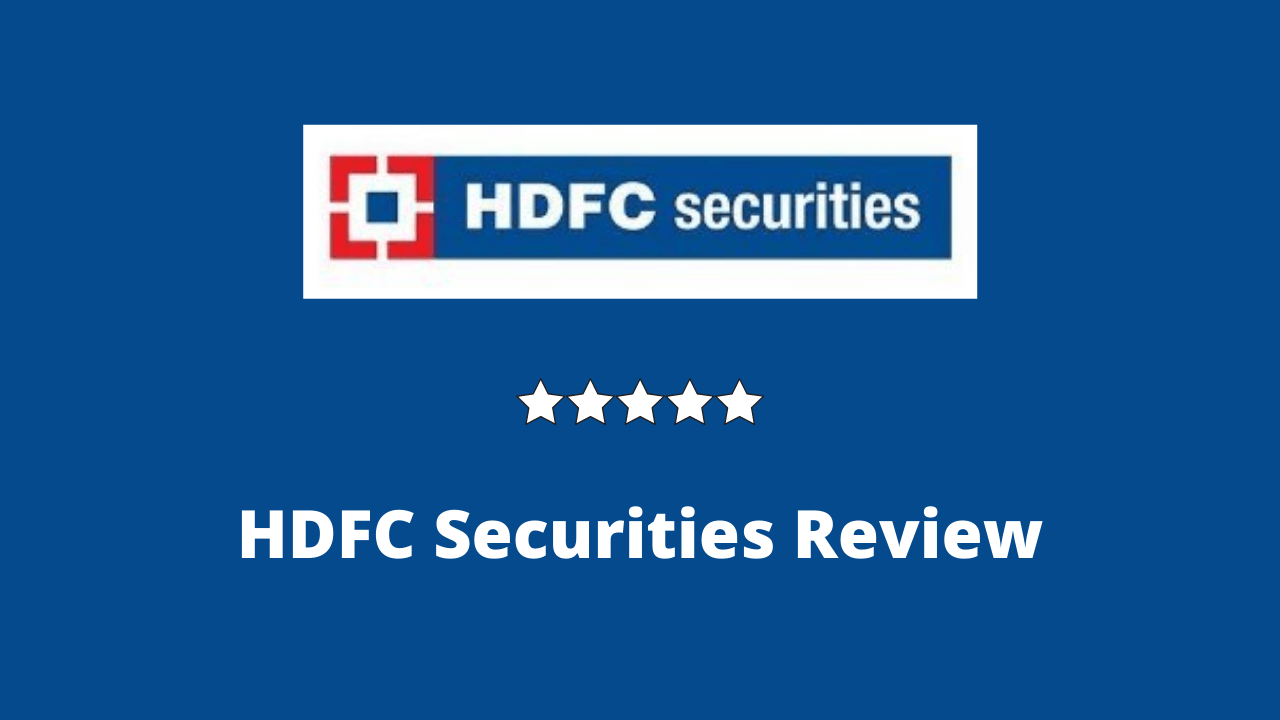 HDFC Securities Products
The bank-based stockbroker offers its customers to trade in the following segments:
Equity
Currency Trading
Mutual Funds
IPO
HDFC PMS
HDFC Securities Call and Trade
ETFs
Bonds
Fixed Deposits
Insurance
HDFC Securities Trading
HDFC Securities provides web trading through its browser-based application "Trade.HDFCSEC". This browser based application can be accessed from anywhere through Desktop, Laptop or mobile with an internet connection.
Features of the application are :
A highly customizable trading system where users can personalize their trading experience as per their preferences.
Advanced and interactive charts for your technical analysis.
Research reports, news and market tips within the application.
Research reports, news and market tips within the he application.
Personalized watch lists feature.
HDFC Securities Blink
Blink is a terminal based trading application and is known for its high-speed trading edge as compared to rest of the platforms :
Some of the other prominent of trading software are :
Observe real time price movement and then make your move.
Transaction monitoring
Single user interface for placing an order trading, equites and options.
Shortcuts for functions like buy, sell, order book etc.
HDFC Securities App

The mobile trading app comes in English and 11 Indian regional languages. It is available across Android, iPhone, iPad and Blackberry platforms.
Some of the top features of the mobile app are :
Intra day real time interactive for quick technical analysis.
Access to investing ideas, marketing tips, research reports – at both technical and fundamental levels.
Allows to trade in equity and derivatives with instant  details of the stocks in a single click.
HDFC Securities Research
HDFC Securities is a full-service stockbroker and regularly provides tips and recommendations to its clients through research calls and reports on a regular basis. These communications are generally done through :
Trading Platforms
The research quality of trading calls and tips at the intraday level are better than the industry standard and the fundamental research is pretty thorough.
HDFC Securities Customer Care
HDFC Securities provides following communication channels to its clients as shown:
Email
Offline Branches
Phone
Online assistance through web form/chat
The customer care comes with a chat-bot tool called "Ask Arya". This chatting tool is automated in nature and can assist you in areas such as
Investing with HDFC securities
Checking Portfolio
Stock Market Quotes
Research calls and tips
Mutual fund redemption
HDFC Securities Charges
HDFC is one of the premium stockbrokers of the country, with account opening, maintenance and brokerage charges.
| | |
| --- | --- |
| Plans | Account Opening Charges |
| Default Plan | NIL |
| Classic Plan | Rs. 750 |
| Preferred Plan | NIL |
| Imperia Plan | NIL |
 HDFC Securities Brokerage
The HDFC securities brokerage charges vary from different aspects. Following are the HDFC Securities Brokerage Plan :
| | |
| --- | --- |
| Segment | Brokerage |
| Equity Delivery | 0.5% or Rs.25 whichever is higher |
| Equity Intraday | 0.05% or Rs. 25 whichever is higher |
| Equity Futures | 0.05% or Rs.25 whichever is higher |
| Equity Options | 1% of the premium or Rs 100 per lot whichever is higher. |
| Currency futures | Rs.23 per contract |
| Currency Options | RS.20 per contract |
| Commodity Futures | 0.025% or min Rs.20/- whichever is higher |
| Commodity Options | Rs. 100 per lot |
HDFC DP Charges
The depository charges are originally levied by depositories such as NSDL or CSDL to depository participants such as HDFC securities. These charges are further transferred to the traders by the broker. The trader needs to pay Rs. 13.5 per scrip (GST separate)
HDFC Securities Margin Calculator
| | |
| --- | --- |
| Equity | Upto 20 Times Intraday and 2 times for delivery |
| Equity Futures | NA for intraday |
| Equity Options | NA for intraday |
| Currency Futures | NA for intraday |
| Currency Options | NA for intraday |
| Commodities | NA |
HDFC Securities Intraday Leverage
For intraday trading, HDFC securities provides a reasonable margin across 465 stocks listed in the major indices. The margin range may vary from 5 times to 20 times.
HDFC Securities overseas trading
If an Indian citizen living outside India, one can open a trading account with the stockbroker. Complete the required formalities. The brokerage is tad higher.
HDFC Securities Disadvantages and Advantages
| | |
| --- | --- |
| Disadvantages | Advantages |
| The biggest concern is the charges it takes for using its terminal-based trading platform Blink. | It has a brand equity and trust built by HDFC bank. |
| No trading is available in commodity segment. | Provision of 3-in-1 account allows easy fund transfers between your bank and trading account. |
| SMS based research and tips service are paid in nature. | Helps you in trading education throughout your experience with HDFC Securities. |
HDFC Securities Rating
| | |
| --- | --- |
| Parameters | Ratings |
| Trading Platforms | 7.5/10 |
| Research & Tips | 7.0/10 |
| Pricing and Brokerage | 6.5/10 |
| Customer Service | 7.0/10 |
| Exposure | 6.0/10 |
| Overall | 6.8/10 |
This was the HDFC Securities Review. If you liked the article share it with your friends. Stay tuned for latest updates
Get access to market news, updates and trends; follow our telegram channel @onlinetradinginstitute
Disclaimer: The sole purpose of our financial articles is to provide you with educational and informative content. The content in these articles does not intend any investment, financial, legal, tax, or any other advice. It should not be used as a substitute for professional advice or assistance.