Curious about what shares actually mean? Read this full articles to know all about shares.
Shares, also commonly known as stocks, are an important part of the financial markets. With them, you can invest in businesses, get a portion of the income, and have a say in how those businesses make decisions. They are like owning a part of a company. Let's talk about what is share, the different types of shares, and what they mean in the world of investing.
What is a Share? 
A share is a unit that signifies a portion of the company's ownership. The people who own them are known as shareholders. Popular share categories are equity and preference shares. Both give the company money and offer shareholders an ownership stake in the business.
Investing in stocks has emerged as the most popular approach to building long-term wealth and achieving your financial objectives. 
The primary ways that you can get returns on your investment are through dividends (a percentage of the company's income given to shareholders) and capital appreciation (a rise in the share price over time).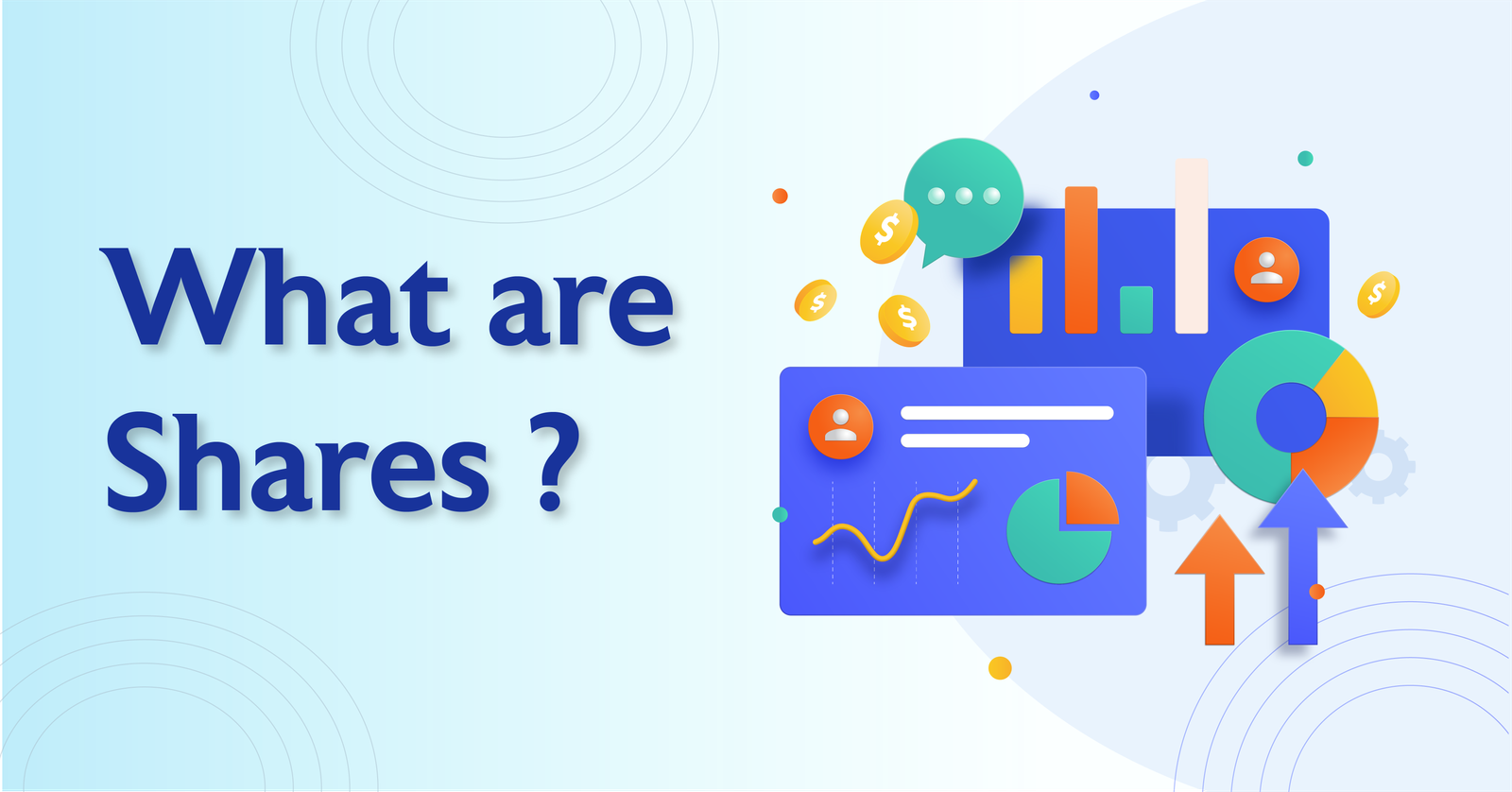 Types of Shares
There are mainly two types of shares: equity shares and preference shares. These shares consist of the different sorts of shares mentioned below.
Equity Shares
Equity shares are the financial instruments that give shareholders voting rights and partial ownership in the company, enabling them to make decisions about the organisation. Equity shareholders can choose the board of directors by using their voting rights.

Types of Equity Shares based on Share Capital:
Authorised share capital
The maximum capital a corporation can acquire by issuing equity shares is referred to as authorised capital. Companies must state the amount of authorised share capital in their Memorandum of Association and can only increase it after complying with all legal requirements. Because corporations may need to raise funds in the future, they may or may not use the entire amount of authorised share capital.
Issued share capital
This refers to the specific portion of the company's capital that has been made available to investors through the issuance of equity shares. For example, if one stock has a nominal value of Rs 400 and the corporation issues 20,000 equity shares, the issued share capital is Rs 80 lakh.
Paid-up capital
Paid-up capital is the amount of money paid by investors to hold the company's equity. Subscribed and paid-up capital refers to the same amount because investors pay the complete amount at once.
Subscribed share capital
Subscribed share capital, as the name implies, is the amount of issued capital that investors have subscribed to. If 100% of the company's shares are subscribed for, the issued and subscribed capital will be the same. If a subscription for all of the issued shares is not received, the subscribed share capital will be less than the issued share capital.

Types of Shares based on Definition:
Bonus Shares
People who already own shares in a company can get bonus shares, which are shares that the company gives them for free. Existing owners get more units based on how many shares they already have, but their original investment stays the same. Bonus issues are often used instead of cash rewards.
Right Shares
When a company has "right shares," it means that it can give new shares to its current shareholders at a certain price and within a certain amount of time before putting them on the stock market for sale.
Voting and Non-voting Shares
Investors in equity shares typically have voting rights. Companies may, however, offer shares with the explicit clause that stockholders have differential or no voting rights. In such instances, the corporation may offer higher returns than usual.
Sweat Equity Shares
If you have made a significant contribution to the company as an employee, the corporation may reward you by issuing sweat equity shares.

Types of shares based on Returns:
Dividend Shares
A dividend is a portion of a company's earnings that it decides to distribute to its shareholders. Dividend stocks pay dividends to shareholders on a regular and periodic basis, which may indicate that the company is consistently profitable.
Growth Shares
These shares are connected with companies that have seen rapid growth. While such companies may not pay dividends, the value of their stocks rises swiftly, rewarding investors with capital gains.
Value Shares
These shares are traded on stock exchanges at prices that are lower than their true worth. Investors might expect prices to rise over time, providing them with a higher share price.
Preference Shares
Another type of financial instrument that shows a shareholder's partial ownership of the business is preference shares. These shares combine elements of stocks and debt securities. They typically provide fixed returns or fixed dividends, much like debt securities do.

Types of Preference Share:
Cumulative and Non-Cumulative 
If a certain corporation does not declare an annual dividend for cumulative preference shares, the advantage is carried over to the following financial year. Owners of non-cumulative preference shares are not eligible for exceptional dividend benefits.
Participating/Non-Participating
Participating preference shares allow shareholders to collect additional earnings after the company pays dividends. That is in addition to receiving dividends. Apart from the regular receipt of dividends, non-participating preference shares provide no such benefits.
Convertible/Non-Convertible
Convertible preference shares can be converted into equity shares if the company's Articles of Association (AoA) are met, but non-convertible preference shares have no such benefits.
Redeemable/Non-Redeemable
At a set price and time, a firm can repurchase or claim redeemable preference shares. These shares do not have a maturity date. Irredeemable preference shares, on the other hand, are not subject to such restrictions.
Conclusion
Shares are a fundamental financial asset, providing investors with several prospects for wealth expansion, income production, and diversification. Understanding the various types of shares, their qualities, and their importance in investing is critical for making sound investment decisions. Shares can be a great addition to your investing portfolio, whether you're seeking growth, income, or a combination of the two. Before investing in shares, however, it is critical to undertake thorough research and assess your financial goals and risk tolerance.
Get access to market news, updates and trends; follow our telegram channel @onlinetradinginstitute
Disclaimer: The sole purpose of our financial articles is to provide you with educational and informative content. The content in these articles does not intend any investment, financial, legal, tax, or any other advice. It should not be used as a substitute for professional advice or assistance.