The world of cryptocurrencies is ever-expanding, and more users are coming on board daily.
The crypto space has become more exciting than ever. People worldwide are diversifying their crypto portfolios in this new asset class, bringing new altcoins to see the light of day.
As the number of coins is increasing, the need for good wallets to store the crypto coins safely is at an all-time high. Numerous multi-cryptocurrency wallets are developed to store crypto assets in one place, making life easier for investors.
Following are the 10 best Multi-crypto currency wallets:
1. Trust Wallet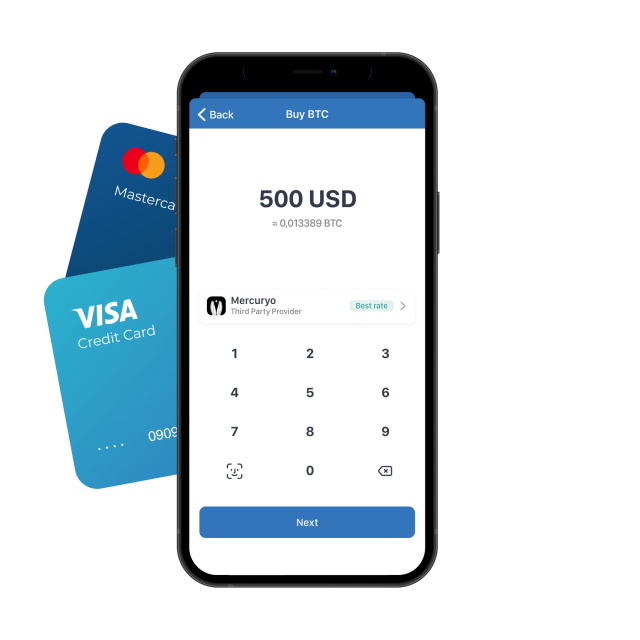 Trust wallet is one of the best multi-cryptocurrency wallets; it supports multiple blockchains.
They have Polkadot Blockchain, Binance Smart Chain, Bitcoin, Ethereum, and LUNA.
It has many features making it the #1 multi-cryptocurrency wallet. Some of its features are Buying CryptoCrypto with the card, a Non-custodial wallet, a quick swap feature, and many more.
The user can create multiple wallets to manage the portfolio. The wallet is available for IOS and Android.
2. SafePal 
SafePal is one of the fastest-growing mobile wallet apps users like to utilize as their multi-crypto wallet.
The users can have multiple portfolio wallets, one for investing and the other for trading. It tightly integrates with Binance DEX, and there is no need for KYC to trade cryptocurrencies or swap cryptocurrencies.
That's why SafePal is the best choice for a mobile crypto app. It has a popular hardware wallet, and the mobile app can be used with or without the SafePal hardware wallet.
The wallet has an in-built DApp browser, and you can import your existing wallet or create a new wallet using SafePal wallet. The interface is refreshing, and once you get the hang of the SafePal app, you may never use any other crypto wallet.
The team is proactive in the development and constantly adds new features.
3. Exodus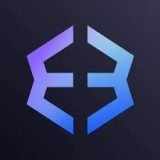 Exodus is a great multicurrency wallet to manage blockchain assets.
It is free of cost, high-definition wallet designed by JP Richardson and Daniel Castagnoli in mid-2015.
The wallet's design is elegant, sleek, and user-friendly UI. One must appreciate the effort put in by the Exodus team in creating the UX/UI of the wallet.
There is a high level of user security as it follows top-notch security standards of the crypto world.
It supports over 100 cryptocurrencies, including Bitcoin, Ethereum, Litecoin, Dogecoin, etc.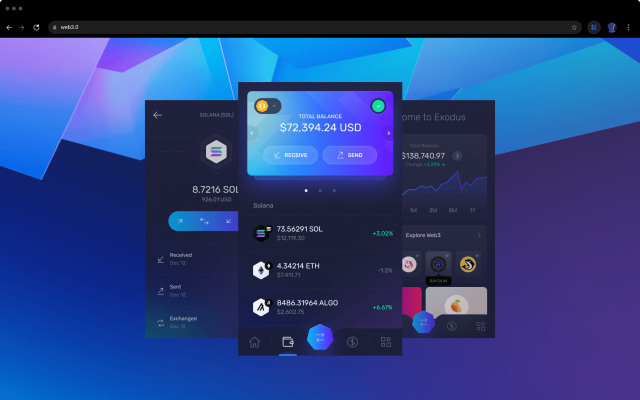 KYC is not required for the wallet as it is a desktop-only wallet. But it is essential to back up the seed key that exodus provides while setting up for the first time.
The users can send funds and receive funds from smart contracts.
4. XDEFI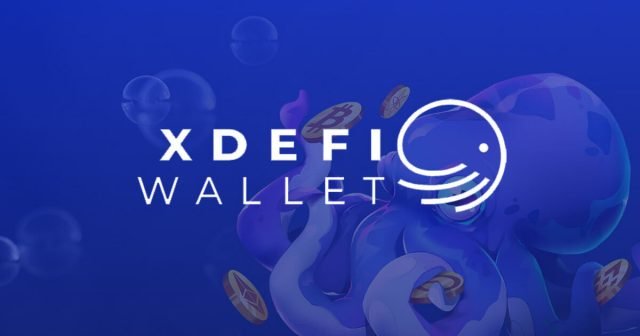 XDEFI is a cross-chain wallet; it is a new entrant in 2022. It supports numerous blockchains like Bitcoin, Ethereum, LTC, BNB, Thorchain, and more.
The platform requires no KYC and has a cross-chain swap. It is a non-custodial free wallet and can be downloaded for chrome and Brave Browser.
5. Coinomi

Coinomi was developed in London, UK, and has been in the market since 2015.
It is hugely respected in the crypto wallet community.
They support Bitcoin cash and Gold, showing that their development team is highly dedicated.
A multicurrency HD wallet provides the user with a 12-word backup seed key that must be kept safe. The key helps the user recover cryptocurrencies if the device is damaged or you lose your device.
The user can store 50 cryptocurrencies and 200 Ethereum tokens on the coinnomi wallet.
6. Ledger Nano S
Ledger Nano S is designed in France and is an immensely popular HD wallet.
It is a multicurrency hardware wallet; Ledger is a sleek flash drive-like device.
It also has an OLED screen for easy handling and two side buttons for confirming transactions, which sometimes makes it look like an advanced flash drive.
The user can use this wallet on the computer to make transactions, and they get the freedom to store 48 cryptocurrencies, Binance coin, and thousands of ERC20 tokens in a single wallet. Windows, Mac, Linux, Android, iOS.
It is very important to store your 24-word recovery phrase that Ledger Nano S gives at the time of set-up. If the user loses this, then all the cryptocurrencies will be lost forever.
7. Trezor
Trezor is the first cryptocurrency wallet ever developed.
In 2013, SatoshiLabs developed the wallet in the Czech Republic.
It is a tiny flash drive-like device with an OLED screen that connects to the phone or PC via a USB to sign cryptocurrency transactions offline.
For enhanced safety, Trezor shows a nine-digit pin code on its OLED screen, and the user must enter the same code on the PC screen. This code is generated every time you connect Trezor. It's important to note the 24-word recovery seed and keep it safe to recover your bitcoins.
It supports over 10 cryptocurrencies and thousands of ERC20 tokens in various color options like white, gray, and black. It is supported on Windows, Mac, and Linux.
8. CoinPayments (Web)
CoinPayments is a multi-coin wallet. It has 2055+ coins.
Users can grow their business with instant, borderless, low-cost crypto transactions.
Personal transactions are enhanced with crypto payments. The user can send payments to any crypto wallet. Users can safeguard the coins and lock them for as long as they want.
CoinPayments is a Bitcoin payment gateway service, and if you are looking for something for your business, you can start with Coinpayments.
This offers a custodial multi-crypto digital currency wallet and supports over 2055+ Altcoins.
9. Atomic Wallet
Atomic Wallet is a highly secure multicurrency desktop wallet. It collaborates with other platforms to carry out cryptocurrency exchanges with more than 300 cryptocurrencies and tokens under the same interface.
The platform has its token called AWC, allowing users to get discounts on exchanges.
The users receive cashback for swapping cryptocurrency. One can earn passive income with their CryptoCrypto thanks to their staking program.
It is the only multi-coin wallet on the list with an affiliate program paying the individual for bringing new users.
10. Jaxx
Jaxx is a multi-platform and multi-coin wallet. It buys, sells, and storage of more than 80 cryptocurrencies.
The user can buy and sell instantly with the Shapeshift application. It has an advantage over its competitors due to cross-platform pairing. This functionality synchronizes on all platforms, such as desktops, mobile devices, and web browsers.
---
FAQS
Q. What is the most versatile crypto wallet?
Answer: Trust Wallet is the most versatile Crypto wallet.
Q. Can one wallet hold multiple cryptocurrencies?
Answer: Yes. One wallet can hold multiple cryptocurrencies.
Q. How do I make a multi-crypto wallet?
Answer: Log in to your wallet, create your profile, and then you are good to go.
Q. What wallet supports all cryptocurrency?
Answer: No wallet supports all cryptocurrencies, but most wallets on the list support numerous cryptocurrencies.
Q. Should you have 2 crypto wallets?
Answer: Yes, one for Investing and another for trading.
Q. Should I keep CryptoCrypto in Coinbase or my wallet?
Answer: You should keep CryptoCrypto in your wallet.
Q. Do I need a different wallet for every CryptoCrypto?
Answer: No. While technically, each cryptocurrency lives in its wallet, plenty of multi-asset wallets offer many different wallets in one interface.