Crypto Practice Trading Apps – Trading is just another skill that anyone can learn with enough practice. And rather than risking your real money, you can take advantage of a paper trading account.
You can build strategies for trading without owning cryptocurrencies or having an exchange account.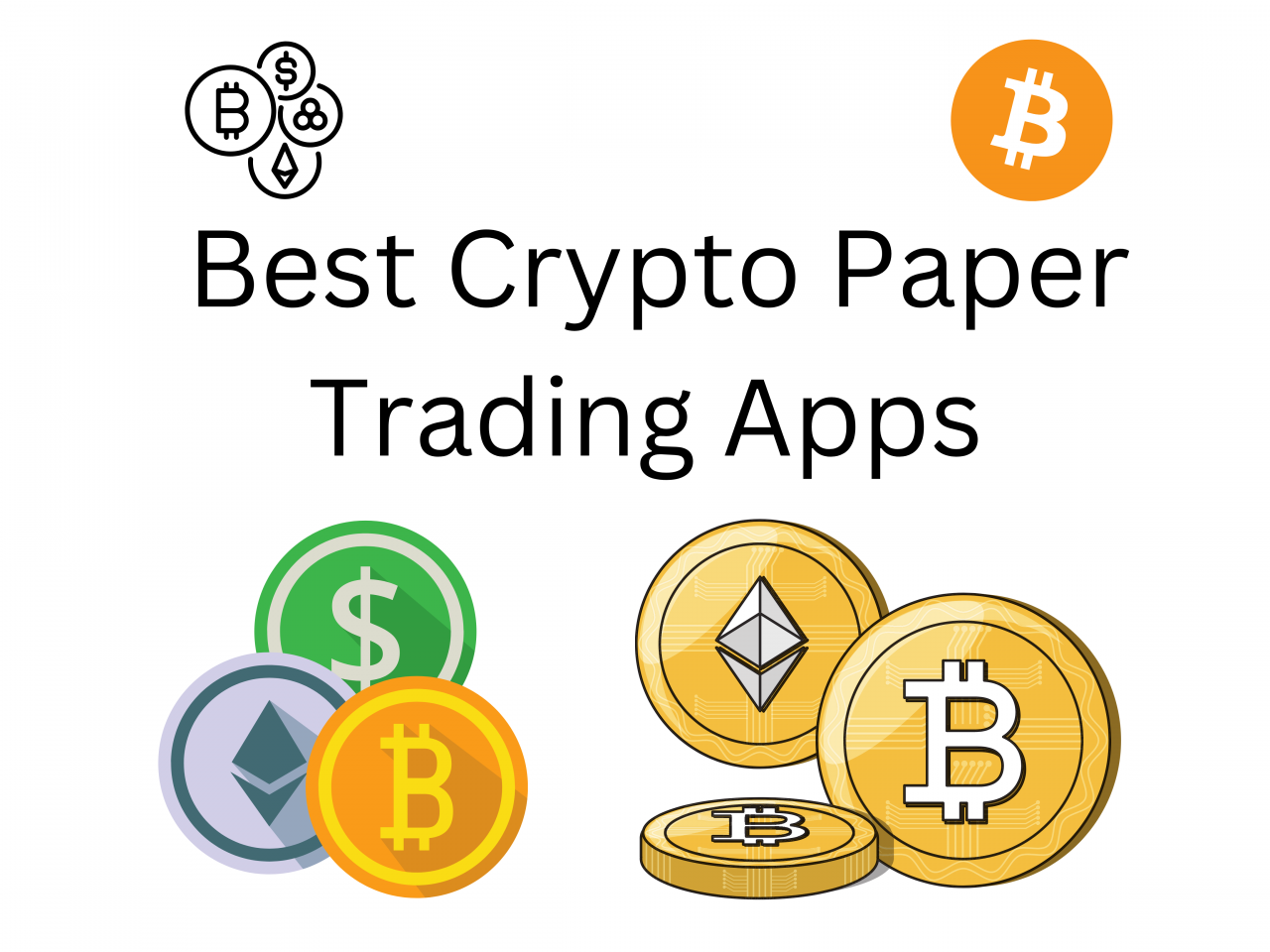 Paper trading apps are powerful and give you the feel of real-life trading.
Following are the top ten paper trading accounts and simulators.
1. Trading View
It is one of the most popular Crypto trading apps. Founded by the creator of Multicharts, it has simple and comprehensive charts which are beginner friendly.
TradingView focuses on simple, sleek, fast web-based charts for both traditional and crypto markets.
The platform lets you make and share your trading ideas with the trading communities.
Moreover, it allows users to join public or private chats with other traders. It has free 30 days trial version, after which you can choose from Pro, Pro+, and Premium plans.
2. Bitsgap
Bitsgap is an automated Crypto trading platform. It has features like Crypto portfolio management and arbitrage trading.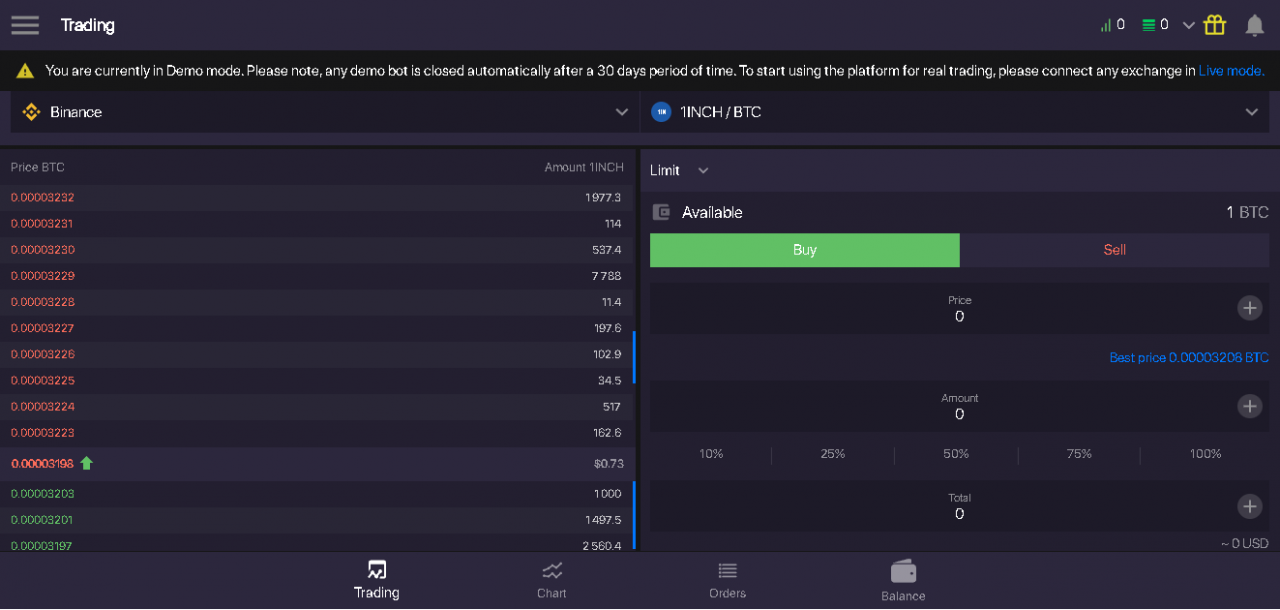 For New Traders, Bitsgap offers a demo account, also known as a Paper trading account, with a balance of 1 BTC and 1000 USDT (Paper Money).
With this cryptocurrency, the user can start trading in 10 crypto exchanges using various Bitsgap trading tools.
3. 3Commas
3Commas is a popular non-custodial trade automation tool that has been available in the market since 2017.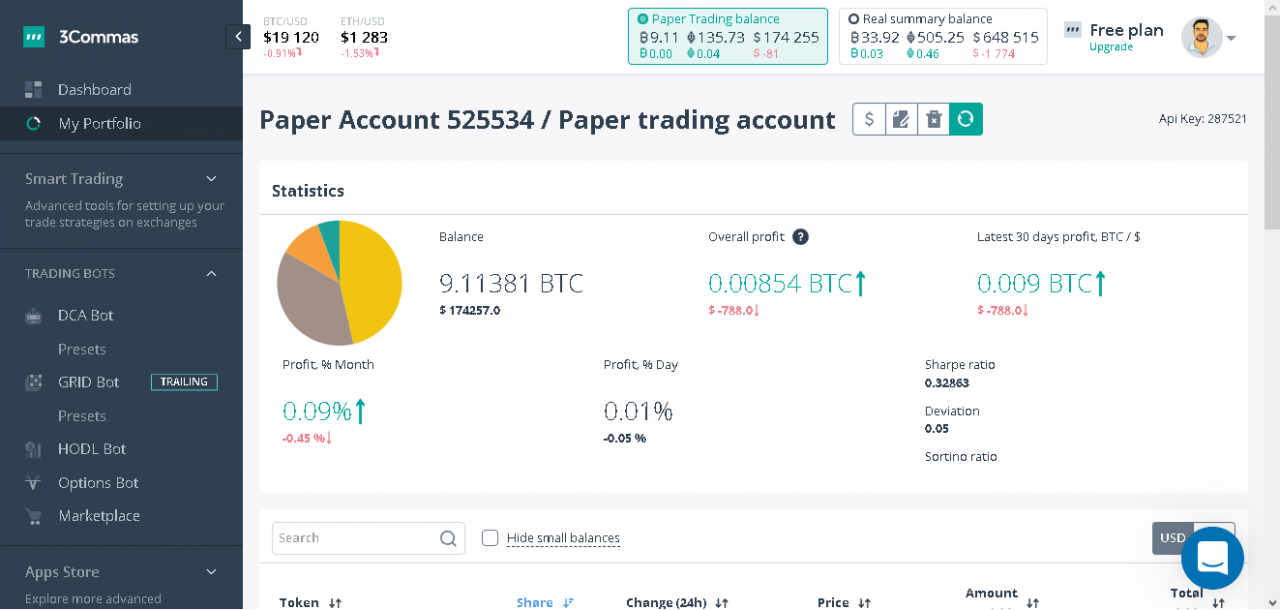 For beginning traders, 3Commas offers a paper trading platform that comprises automated trading bots.
It provides historical data and real-time price action to test your trading tactics. The users can create, analyze and test other users' crypto portfolios based on their past performance.
4. Crypto Parrot
Crypto Parrot is a beginner-friendly simulator.
Unfortunately, it does not offer the chart feature, so the user has to fill up the amounts to make a trade.
It gives you $100,000 paper money while signing up, and then you're allowed to redeem anything you made on the initial 100K play dollars.
The platform organizes competitions for traders and updates the crypto world with the latest news.
5. Cryptohopper
Cryptohopper is a trading bot that lets users create paper trading accounts to test their bot.
You can create one crypto paper trading bot using the platform, and you can deposit at most 100k of cryptocurrency of your choice and then experiment with the simulator.
Experience the feel of real trading by virtue of charts, trading views, etc. Follow through the tutorials if you find the UI a bit jargonic.
6. BitMEX
BitMEX is the biggest crypto margin trading exchange around the world.
They have launched the BitMEX Testnet, which allows traders to practice buying/selling cryptocurrency with its diverse platform.
It is available in various languages like Chinese, English, Japanese, Russian and Korean.
7. Kraken Demo
Kraken is a famous US-based platform for crypto trading and margin trading that offers demo accounts to learn and develop trading skills. The UI provides diverse tools to sharpen skills.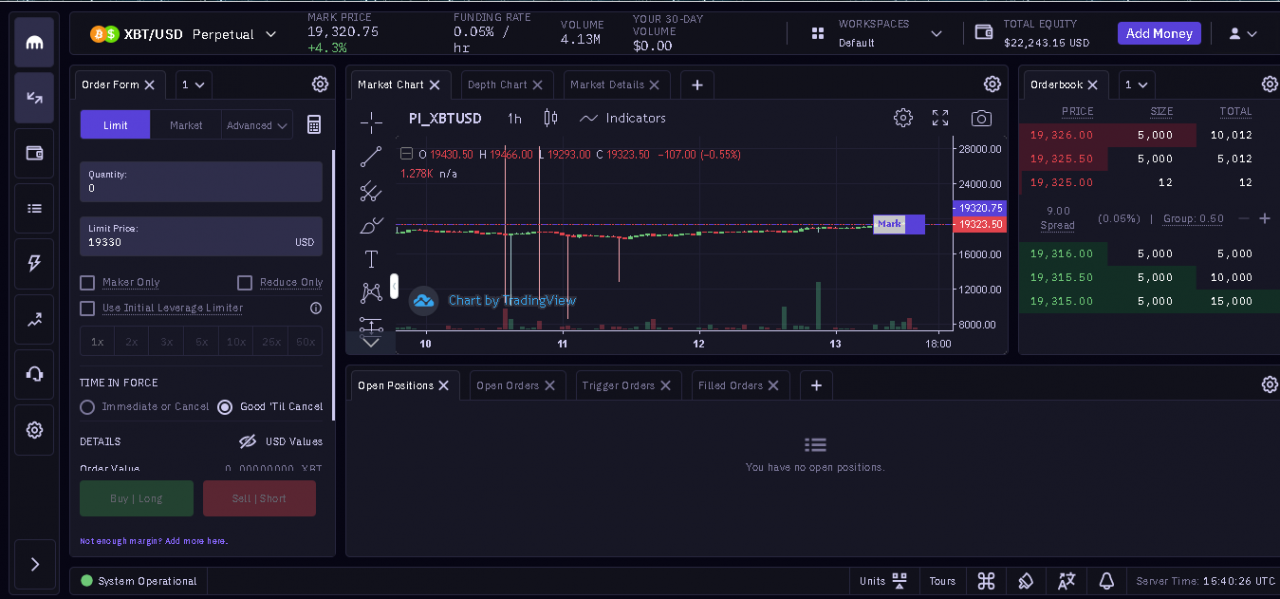 The user can create as much virtual money as he likes for practice.
The platform provides the user with an email-id and password to begin demo trading. It has 10+ languages for Crypto traders around the globe.
8. Cryptospaniards
Cryptospaniards is an excellent platform for beginners.
Initially, the platform allows the user to trade in 30 different cryptos. The user gets limited buy orders, stop loss, take profit and more advanced features for trading strategies.
It has an easy-to-use UI for trading. It has a forum and competition in which traders can participate.
9. ByBit
Bybit is an upcoming derivative crypto trading platform well-known for offering 100x leverage on BTC/USD and ETH/USD.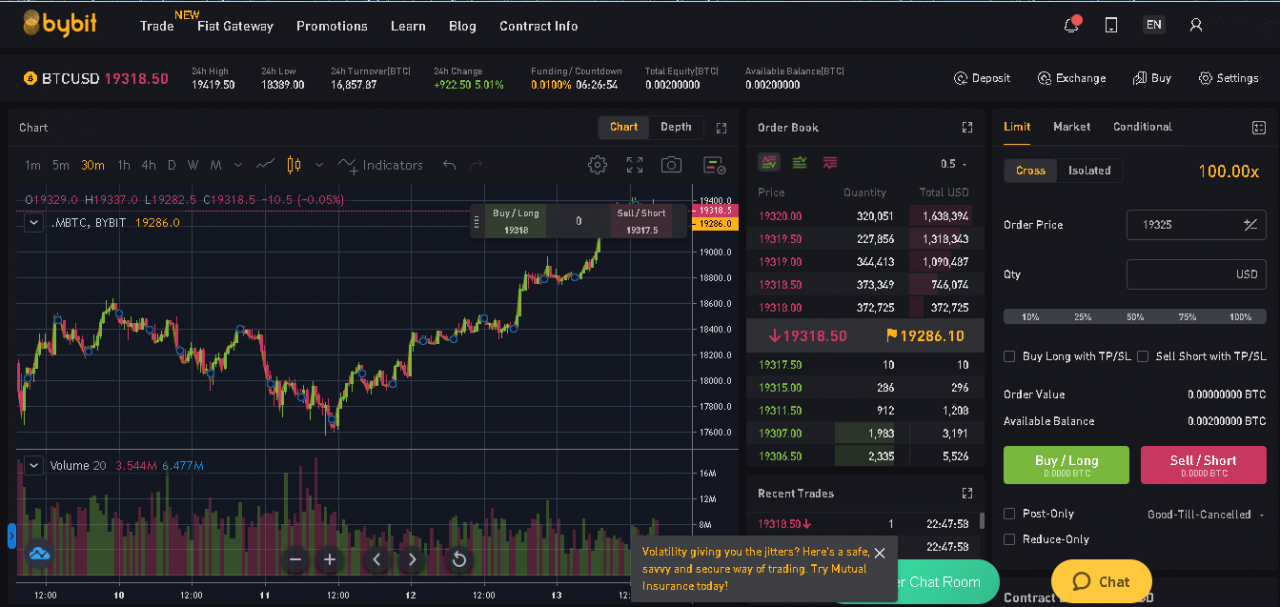 They allow paper trading on future and perpetual contracts on their testnet for learning the tricks of the trade.
The demo platform has a sleek, modern, and intuitive user interface, just like the real one.
10. EToro
Etoro is a platform that has been in the market for over a decade now.
It has changed the playing field by introducing social trading, where traders from around the world post their trade ideas and chart analyses, and other traders can follow the trade just like a social network.
It provides a demo account with an elegant UI with as many as 16 currencies and $100,000 virtual money to learn crypto trading.
---
FAQS
Q. What is the best Crypto Trading app?
Answer: TradingView is the best Crypto trading app and simulator.
Q. Is Crypto Trading beneficial?
Answer: Yes and No. It depends on the user's trading strategies and the markets that he has made the investments.
Q. Which is the most recommended Crypto trading app?
Answer: 3Commas is the most recommended app because it provides 21 cryptocurrencies and portfolio rebalancing bots.
Q. How do I get crypto for free?
Answer: Most Crypto Trading apps offer crypto for free, and an alternative is to sign up for airdrops.