Today, there are a number of brokers to select from, but how would you know who is the right one? 
Hakuna Matata! In this article, we will cover all the aspects and give some tips on how to choose the right stock broker for your stock market investments.
It is essential to choose the right broker to experience smooth and successful trading in stock markets. Choosing the right broker is the first step to a successful trading career.
So, let's get into it.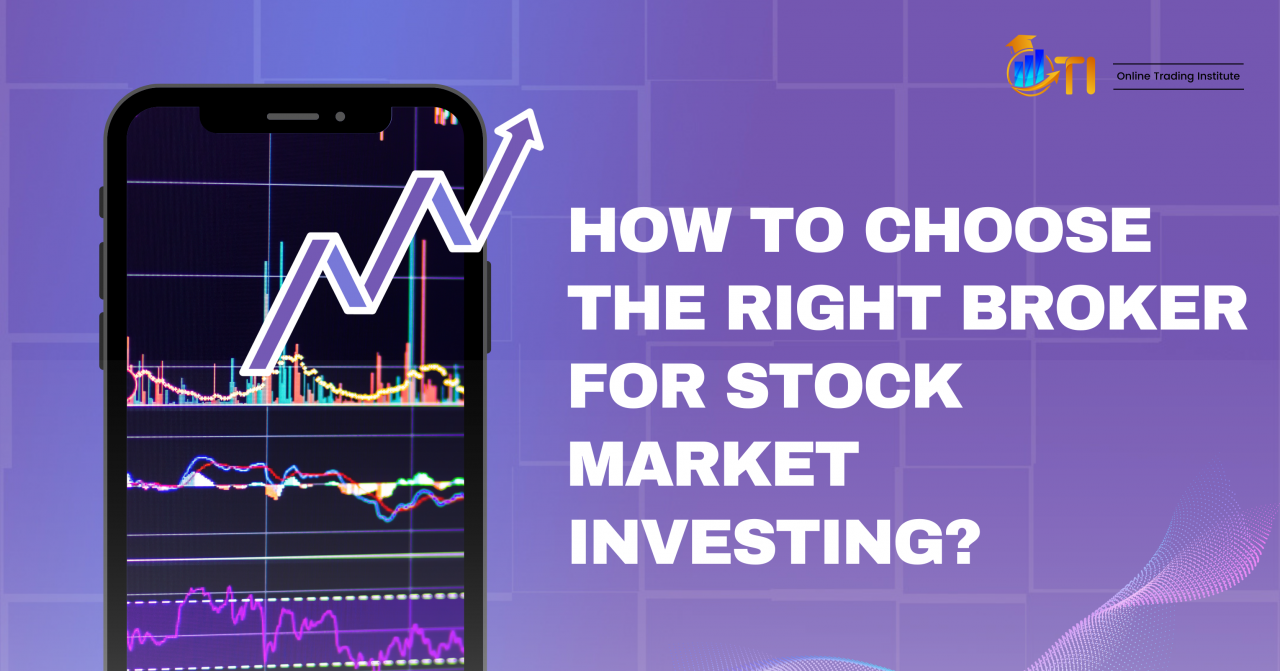 Who is a Stockbroker?
A stockbroker (financial broker) is a person who is a licensed professional who acts as a middle-men between investors and the stock market. 
They simplify the process of buying and selling of shares, bonds, mutual funds, and other securities on your behalf. Before selecting a broker, a background check is a must.
These stock brokers work for brokerage firms and earn commissions from each order they have executed. They play a vital role in financial markets, providing investors with information they need to make informed decisions.
A thorough research must be done before selecting a stock broker just as you do for a stock before investing in it. 
What are the other investors saying about a particular stock broker? A very important question you should ask before choosing a stock broker. 
Reach out to the existing clients of the stockbroker, ask them why they selected these brokers, and if this broker provides the services you want.
Types of Stock Brokers
There are different types of stock brokers in the market. Let us learn about them:
Full-service Stock Brokers
They are the traditional brokers who offer a wide range of services like portfolio management, research reports, and investment advice regarding the investments. They provide more personalised services but charge higher fees compared to other discount brokers. 
Discount Stock brokers offer limited services like buying and selling of shares and securities at a lower brokerage fee than the full-service brokers. They operate online and do not have a physical presence. Most brokers online are discount stock brokers.
The online stock brokers offer customers a user-friendly platform to buy and sell shares and securities. Their entire operation is done online. They charge lower fees than other full-service brokers and also provide real-time market data and analysis tools.
Factors to consider when choosing a stock broker
Finding the right broker is a challenging task. Consider the points you want in your stock broker and do the complete research before selecting one.
Following are the factors you should look at while choosing the right stock broker:
Reputation and Experience
First and foremost, find out about the reputation of the broker. What do the existing customers say about them? Do they have a long, successful history in the trading business?
Make sure your broker is up-to-date with the latest methods and ideas. Look for an honest and trustworthy broker who will help you gain success.
Regulation
All brokers are to be registered with the SEBI. It oversees the Indian securities market and strict rules are levied on the brokers. All brokers must abide by these rules. 
Check whether the broker you are looking for is not breaking any rule or doing a scam.
Brokerage and Other Charges
Look at the charges the broker is offering. Sometimes a broker can charge high brokerage fees just for the sake of it. Some brokers charge you as high as Rs. 1000, while some charge none. 
Please make sure the charges are made visible to you at the start itself and that there are no hidden charges involved.
Trading Platforms
The most crucial part to look at if you want to start trading. Every broker has a trading platform they provide to the customers.
A good trading platform will provide you with all the latest features and a user-friendly interface. They will improve in terms of user experience, speed, and performance.
Customer Service
Find a broker who will help you at every step of your trading journey. Try to choose a broker whose customer support is good and quick in terms of resolving issues or answering queries.
Research and Analysis Tools
A responsible stock broker will give you access to a wide range of research and analytic tools to keep you ahead in the market. 
They must give access to both fundamental and technical analyses. To make smarter financial choices, you need a broker who can give you access to the latest market news and trends.
How to select the right stock broker?
Choosing the right stock right is the most important thing if you want to start trading. We are providing you with some tips on how to select the right broker.
Know your investment goals – You should know your investment goals before you start trading. Be aware of the factors like investment range, risk tolerance, and financial goals. Get the clear idea of what you want to achieve and select the broker as per your requirements.

Do Proper Research – Do research on the potential stock broker that mirrors your investment goals. Read online reviews, check broker's regulatory status and compare the fees and commissions offered with different brokers.

Compare with Other Brokers – Once you have selected a broker, compare it with other brokers, considering the factors like investment options, trading platforms, customer service, and research and analysis tools.

Open Account and Start Trading – Once you have verified all the factors and are sure that the broker you have selected is trustworthy, then go for it. Open an account and start trading. Make sure you read all the policies and know about the charges. Monitor your investments regularly and adjust your portfolio according to need.
Conclusion
When it comes to stock brokers, an investor must always make sure they have a strong background and a passion for trading for you to have a smooth trading experience.
Choosing the right broker is very important as you will be entrusting your life savings into their care. We hope you find the above article helpful. 
If you have any doubt or query regarding the article, ask us in the comment section below.
Get access to market news, updates and trends; follow our telegram channel @onlinetradinginstitute
Disclaimer
: The sole purpose of our financial articles is to provide you with educational and informative content. The content in these articles does not intend any investment, financial, legal, tax, or any other advice. It should not be used as a substitute for professional advice or assistance.