Investment is the best way to put your money to work for you and build wealth for yourself. Investment has become a bigger part of our lives today. Everybody wants to invest, some are good at it, while some are still learning. You can invest in mutual funds, FDs, stocks, bonds, real estate, Gold, etc. 
A Mutual Fund is one of the best investments you can make today for SIPs. 
Are you someone who's worried about where, why, what, when and how of mutual funds  investments. Then this article is for you. Let's get into the best mutual funds for SIP.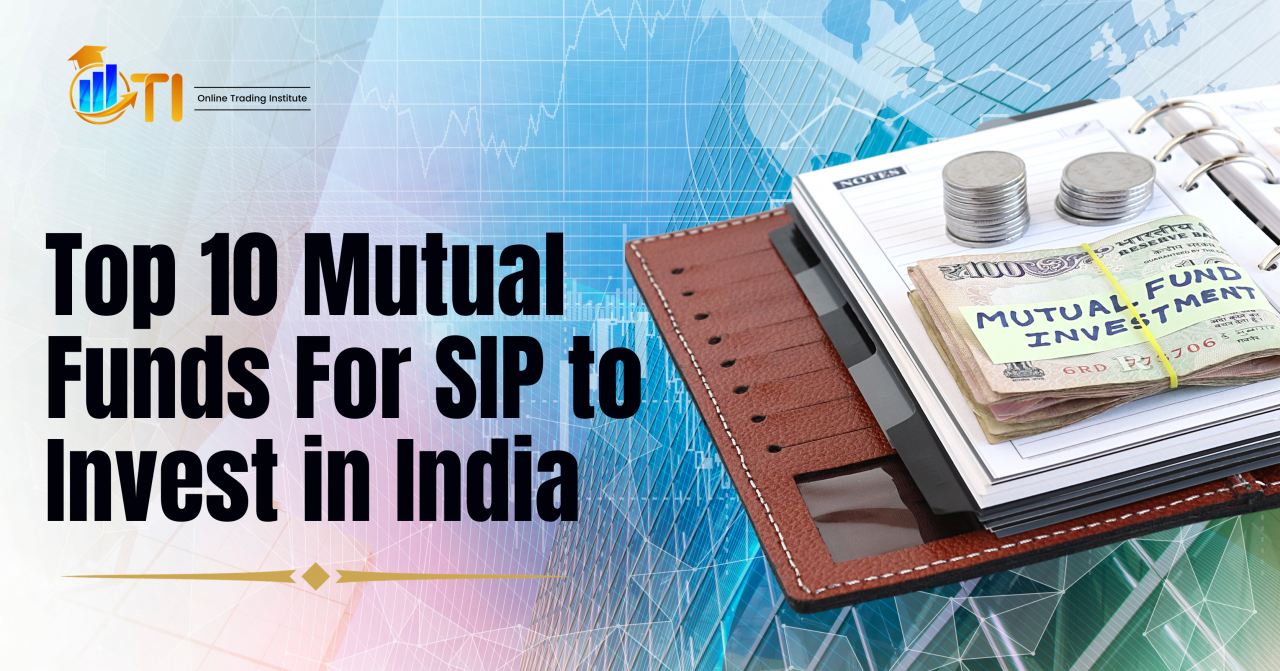 What are mutual funds?
A mutual fund is a pooled investment managed by a professional fund manager. So what you do is you go to a professional fund manager with your capital and ask him to invest your money to earn profits. He then invests your money in equities, bonds, other financial instruments and other securities and generates money for you.
What is mutual fund SIPs?
A Systematic investment Plan (SIP) is an investment tool offered by mutual funds which allows the investor to invest a fixed amount of money at intervals in a mutual fund. With investment in mutual funds SIPs, an investor can regularly earn a fixed amount of money (every day/week/month) instead of making a one-time investment. 
SIP is popular among the India mutual fund investors, as it assists in investing in a controlled manner with no worries about the market volatility and market timing. Mutual fund SIPs are the best way to enter the world of investments.
TIP: "Start Early, Invest Regularly"
One should start investing from early on in order to gain maximum returns. 
Best mutual funds for SIP to invest in 2023
The best mutual fund will usually offer you higher returns on investments. We have curated the list of best mutual funds for SIPs There could be a change in the list of best mutual funds for SIP due to various factors. 
| | | | | |
| --- | --- | --- | --- | --- |
| Fund Name | 3-year return (%)  | 5-year return (%)  | AUM (Rs cr) | Expense Ratio (%)  |
| Quant Multi Asset Fund | 34.20 | 23.10 | 842.53 | 0.56 |
| Baroda BNP Paribas Aggressive Hybrid Fund | 19.20 | 14.90 | 832.63 | 0.61 |
| HDFC Balanced Advantage Fund | 27.40 | 27.40 | 57778.88 | 0.85 |
| BOI Small Cap Fund | 42.40 | NA | 541.12 | 0.94 |
| Quant Active Fund | 37.20 | 23.10 | 4,787.09 | 0.58 |
| Parag Parikh Flexi Cap | 20.04 | 22.95 | 37699 | 0.69 |
| Mirae Asset Emerging Bluechip | 18.22 | 20.75 | 26684 | 0.67 |
| HDFC Small Cap Fund | 44.87 | 19.50 | 18,999 | 0.77 |
| Nippon India Multi Cap | 37.93 | 17.93 | 17,441 | 1.00 |
| Kotak Equity Opportunities Fund | 21.57 | 21.21 | 13766 | 0.49 |
Benefits of Investing in the SIP mutual Funds
If you are in the world of investment, SIP mutual funds could be a good start. There are expressive perks of investing in SIP mutual funds.
Good for low capital investors
The number of retail investors has rapidly increased in the market in recent years. These are the individuals who have limited capital but know the advantage of investing for the long-term. The SIP investment allows these investors to spawn higher returns in the long run using the limited capital available. 
Mutual funds have introduced many schemes to invest in SIPs. You can select from a number of best mutual funds for SIP and divide your money into parts to invest in different SIP schemes. This gives you low risk and helps you earn steadfast returns, even if the market has high volatility. 
The best SIP plan provides you complete control over your investments. You can start and exit the SIP anytime you want. You can stop your SIP for a time period and resume it the other day in future. 
By investing in the best mutual funds for SIP, you can enjoy the benefits of Rupee Cost Average. It is a concept where you can buy more units when the NAV value is low, and less units when the NAV is high. It reduces the market volatility and increases the return on investments. 
SIP investments are for the long-term. More than the amount you invest, the time period of investment matters the most. Compounding means the interest on the returns you get on your investments, itself begin generating returns. In simple words, it's the return on your returns. 
. 
How to Select Mutual Funds for SIP
The first thing to do while choosing the best mutual funds for SIP is to look for the mutual fund that will help you reach your financial goals. 
Ask yourself two question before your investment:

How long do you want to invest?
How much risk are you willing to take?
After answering these questions, you will get an idea on which mutual fund category is the right choice for you. 
For an example: If you are someone who wants to invest for a short period of time, then investing in debt funds will probably be the best for you. For a longer period of time you can consider investing in small or mid-cap funds. However, if you want to invest for a period of three to five years, then you must invest in hybrid funds. 
Selecting Mutual funds for SIP

Investment Horizon 
Mutual Fund Category

1 to 3 years

Debt Funds

3 to 5 years

Hybrid Funds

More than 7 years

Equity Funds
There are certain things you should consider while selecting a mutual fund for SIP:
Look at the past performance of the mutual fund over the years ( 5 to 10 years period). Although we say that the past performance is not indicative of future results, the evaluation will give you an idea about the performance of funds in different market conditions.
To cover the costs of managing funds, mutual funds charge an expense ratio. Choose the funds that charge lower expense ratio as they tend to perform better over the long term.
Fund Manager's background check
Find out about the fund manager's track record and experience in managing the fund. Look at the way he invests, his performance history, and how long he's been in the business.
Compare different funds on the basis of performance, expense ratio, investment strategy, and other similar factors to find out which is the best one for you.
Read the scheme documents
Before investing in the mutual fund, read the scheme documents carefully. It contains all the relevant information about the fund, its investment strategy, past performance and expense ratio. 
By analysing these things, you can select the best mutual fund for SIPs to invest in. Taking advice from the financial advisor can also be a good step to start from.
Conclusion
Savings will not help you build wealth, but investments will. Mutual fund SIPs could be a good start for building your wealth. With the help of above articles, select the best mutual fund SIP plan to earn higher returns amid the market fluctuations. Furthermore, investing mutual funds for SIP is an easy and flexible way to grow your money.
Get access to market news, updates and trends; follow our telegram channel @onlinetradinginstitute
Disclaimer
: The sole purpose of our financial articles is to provide you with educational and informative content. The content in these articles does not intend any investment, financial, legal, tax, or any other advice. It should not be used as a substitute for professional advice or assistance.