The rise of Bitcoin's demand has been exponential.
The crypto-giant has crossed an ATH of $68,000 since its inception and many investors have bought in.
Unfortunately, you cannot withdraw bitcoin to bank account into your bank account directly. But that doesn't mean that you can never cash out bitcoin into real money.
Want to know how to convert Bitcoin into INR or any other fiat money? In a few simple steps, you can turn bitcoin into cash instantly. Here's how you can withdraw Bitcoin to cash:
How to Move Bitcoin To A Bank Account?
Transferring bitcoin into your bank is virtually the same as converting currencies when you arrive in a new county. You will be 'exchanging' your bitcoin for an equal value in Rupees (or any other currency).
But there are a few key difference between these two processes. The first difference is the 'rate' for this currency exchange is not based on the economic actions of any bank or country. In its place, the bitcoin exchange rate is on the basis of global demand. The higher the demand of bitcoin, the higher is the price.
The second important difference is that your bitcoin transaction will not be mediated by any economic structures. It will be stored in blockchain and that will be the value of your operation. Since bitcoin is devoid of control by an organization or country, it is occurs privately.
Apart from these vital differences, moving bitcoin to a bank account is exactly like exchanging currency.
How to Get Cash for your Bitcoin?
There are two simple methods to convert bitcoin to cash and move it into your bank account. First off, you can try a third-party exchange broker. They can exchange your bitcoins for cash at a fixed rate. The process is easy and safe. Another way is to use a peer-to-peer transaction to sell your bitcoin. Here you will sell your bitcoin directly to another person This is quicker and anonymous.
Method 1: How to convert BTC into Money by Third Party Brokers?
A third-party broker or a cryptocurrency exchange can help you turn your bitcoin into rupees. The process is fairly straightforward. Start by depositing your bitcoin into the exchange. Once the exchange confirms your bitcoin transaction, you can request a withdrawal in any currency available. The withdrawal will be paid into your bank account according to the withdrawal policy of the broker.
Brokers are structured by money laundering laws, so there may be some restrictions. Make sure to select a regulated and reliable broker while finalizing your transaction.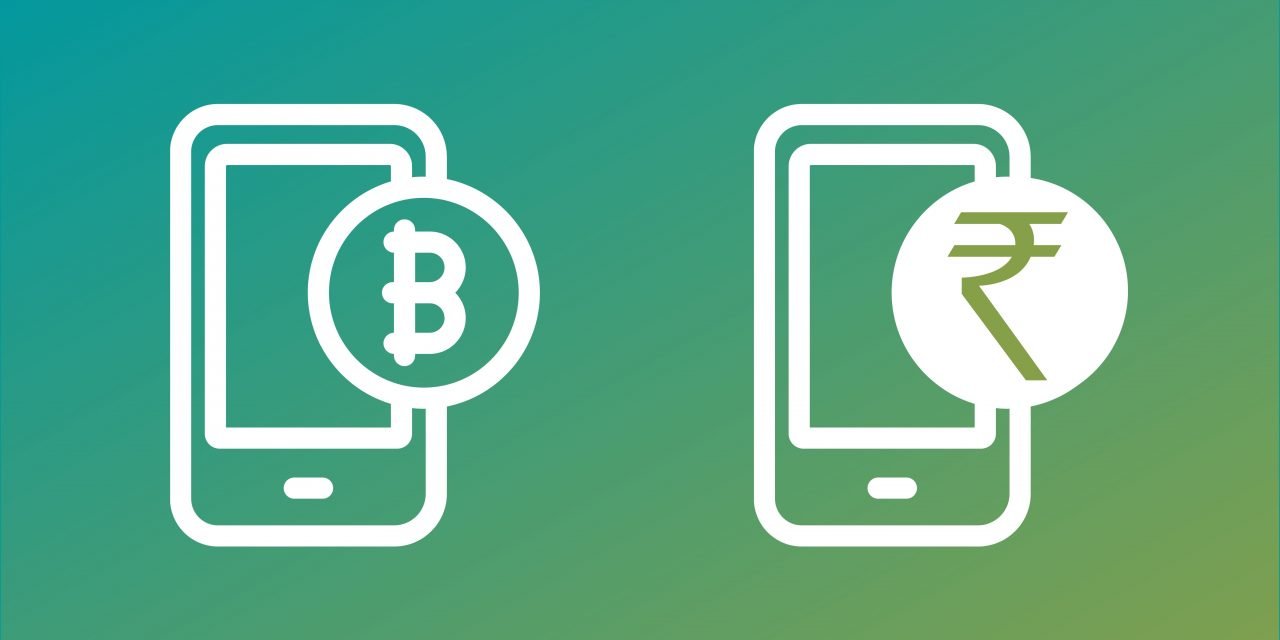 While the process is secure and simple, it's not the fastest. The average time for money to reach your account can be 4-6 days. This is dependent upon your country. There can also be associated fees according to your broker or your location's financial laws.
Some common crypto brokers in India are Binance, WazirX, Kraken, Coinbase, etc.
Bitcoin Debit Cards & Bitcoin ATMs also work similarly. You create an account that allows you to sell bitcoins and withdraw physical cash in both cases.
With all these options, the biggest downside is the high transaction fees.
Steps to Cash out Bitcoin Using a Broker Exchange
Follow these steps to change Bitcoin to cash instantly:
Choose your preferred third-party broker exchange. Please read the terms and conditions of all third-party partners to make sure it suits you. (Popular crypto brokers in India are listed here).
Create an account and complete the verification procedure.
Deposit bitcoin into your account.
Cash your bitcoin out by putting up a withdrawal into your PayPal or bank account.
Note: The withdrawal time may vary from 4-6 days. You will also have to pay transaction charges.
Method 2: How to cash out bitcoin into money instantly using peer to peer services?
Another quicker, more anonymous method is to use a peer-to-peer platform to sell bitcoin for cash. When transferring bitcoins to other people, you can choose the payment method you want to receive in. This is usually faster and with lower transaction fees. You will also often get a better rate of exchange here than with a third-party brokerage.
You can ask the buyer to deposit cash into your bank account or even give you ready cash. Please keep in mind to always ask for proof of ID and proof of payment before releasing your Bitcoins to them.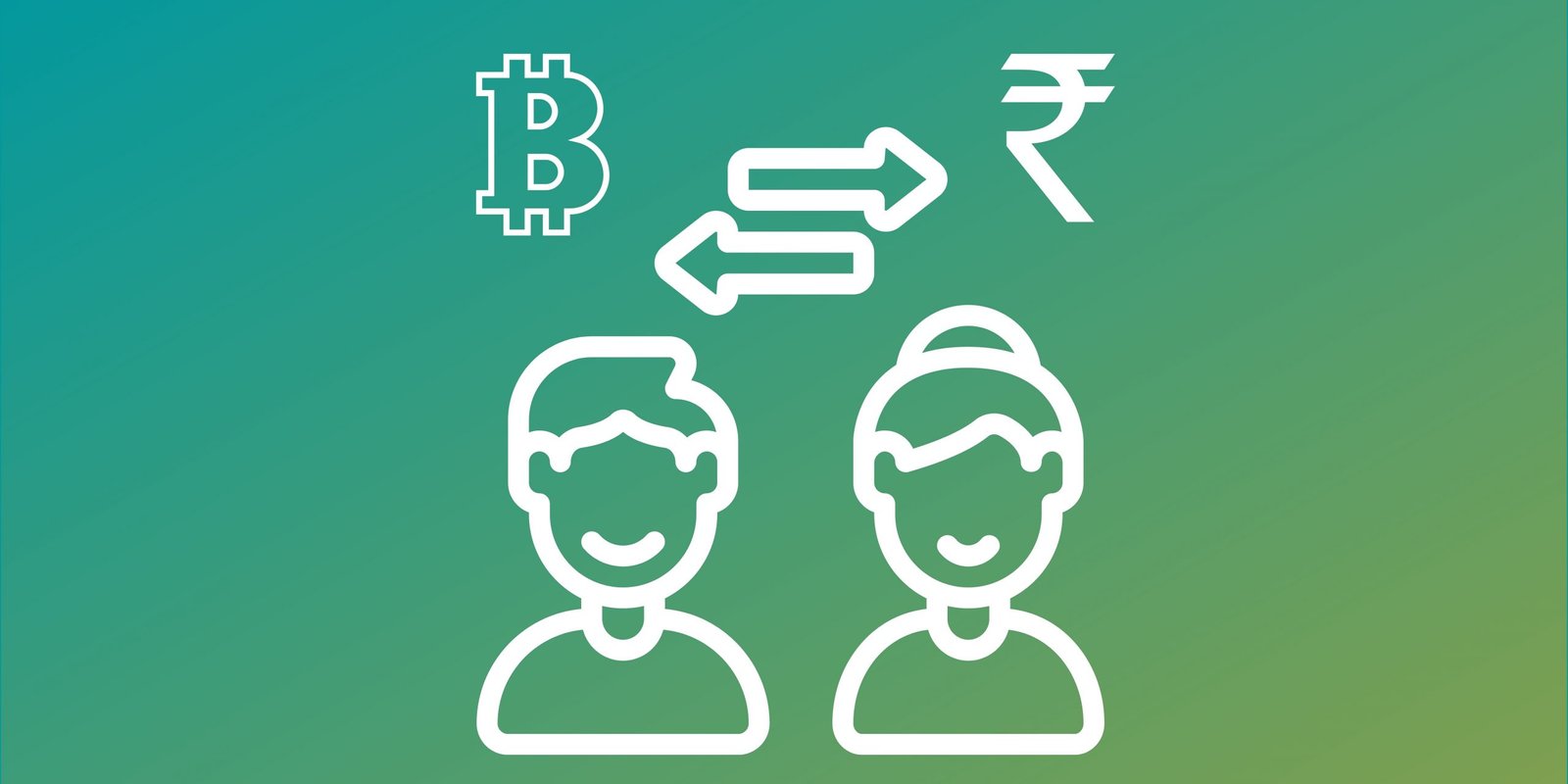 Peer-to-peer selling is safe if you're familiar with it. However, beware of fraudsters. Scams are very common in these situations. Opt for a peer-to-peer platform that keeps your bitcoins locked till you confirm the payment has been received by you.
A famous peer-to-peer platform is LocalBitcoins. LocalBitcoins has a presence in more than 248 countries, so you can try it out.
Turn Bitcoin into Cash Using a Peer-to-Peer Exchange
Here's how to cash out Bitcoin using peer-to-peer exchange:
Select a platform which provides peer-to-peer exchange services.
Sign up and pick the location of your ideal buyer.
Use the arena to find potential buyers, and send your trade request. Choose a buyer with higher ratings to ensure that you remain safe.
(Most peer-to-peer platforms have an option where your bitcoins are locked to the buyer until you confirm that your payment has been received.)
Peer-to-peer platforms also provide you an option to stay anonymous. You can use a VPN to secure your connection and choose payment methods such as web money or gift vouchers.
Keep in Mind when you Change Bitcoin to Cash
Before converting all your bitcoin into money, consider the drawbacks:
Taxes – If you are obtaining a profit on selling your bitcoin, you are liable to pay taxes on your profit income. Regulated third-party broker exchanges have to report their transactions for tax claims.
Delay – Third-party broker exchanges take a couple of days to transfer the money into your bank account. Your money may be stuck for a couple of days due to this.
Charges – Most bitcoin-to-bank-account methods will involve high exchange fees.
Exchange Rates – The exchange rates are always fluctuating according to demand. Furthermore, the method you choose, the broker you choose, and the time frame can all drastically affect your exchange rate.
---
FAQS: Transfer Bitcoin into Real Money
Q1 – Can you convert Bitcoin to cash in India?
Answer– Yes, you can convert BTC to cash by using various methods listed above. Be wary of fraudsters, and make sure you only transfer your BTC after checking the authenticity of the parties involved.
Q2 – Where can I sell Bitcoins for cash in India?
Answer– Like we mentioned above, you can opt for peer to peer platforms or crypto-exchanges to sell your bitcoins from India. Some popular brokerages in India are Wazirx, and Binance P2P,.
Some trusted peer to peer platforms for selling Bitcoin from India are Bitbns, LocalBitcoins etc. You can choose your trader according to their location and rates. This will be the cheapest way to convert crypto to cash.
Q3 – How To Convert Bitcoin To Cash On Blockchain
Answer- Unfortunately, you cannot convert BTC to cash through blockchain as fiat money does not operate on blockchain. You will have to follow the steps listed in the article to change your Bitcoins into real money.
Q4 – Is it risky to change BTC into USD or INR?
Answer- There is some risk associated with converting your BTC into fiat currencies like dollars or rupees. Be careful to check the ratings and reviews of the option you choose (broker or peer to peer). Furthermore, opt for the websites with the escrow option. This feature keeps your bitcoins locked until you confirm the reimbursement.
Your first time with either method can be a little confusing. Once you are familiar with it, you will find it easy.